KOH TAO, GULF OF THAILAND

LoveScuba

PACKAGE
Working In Collaboration with:
This Exclusive Dive Package is only Available for the following dates:
16th Sep, 2020 – 28th Sep, 2020
Dive with the Award Winning Simple Life Divers at
SIMPLE LIFE TALAY 5* RESORT, KOH TAO, THAILAND
Return Flights from the UK

11 Nights Sea View Bungalow

10 Fun Dives, 2 Sail Rock Dives, 1 Night Dive

Return Ferry Transfers

Weights & Tank included
From only £1497 per person
or $1796 US or 1647 euro




... with over 40% Saving!
​
... Secure your place with only a 30% deposit!
​
BASE LOCATION
Simple Life Talay Beach Resort, Sairee Beach, Koh Tao, Thailand
​
DIVING AREA

​
WHAT DO YOU GET?
​
11 nights in a sea view bungalow in the beach front resort of Talay, situated at the southern tip of Koh Tao's popular Sairee Beach.
​
The resort opens out onto its own private stretch of sand, and with a range of great accommodation, on-site bar restaurant, swimming pool and award-winning PADI 5* dive school, we offer everything you need for a fantastic stay on Koh Tao.
​
This amazing package includes 10 Fun Dives, 2 Sail Rock Dives and 1 Night Dive!
​
Weights & Tank included.
Also included are Return Flights from the UK & Return Ferry Transfers.
Note: We can also provide bespoke flights from all major cities in the world.
​
This package includes local support during your stay; If you want to add something different or to change the timeline, just talk to us.
​
THE RESORT & ACCOMMODATION
Suitable for 2 people

Double or Twin Beds

Close to the ocean with sea view

Satellite Television

Refrigerator

Safety box

Air conditioning

En-suite bathroom with hot water shower

Balcony with outdoor seating

Free WiFi internet
Note: Accommodation can also be arranged at the Simple Life Cliff view resort at an additional charge.
​
BAR & RESTAURANT
Offering the same menu as our very popular original restaurant in central Sairee, at Simple Life Talay our chefs prepare a tantalizing assortment of Thai and Western cuisine. Fresh coffee and a great breakfast menu, authentic Thai curries and spicy salads, steak and burgers, pasta, healthy western style salads and much more.
And our bar is the perfect sunset spot, with terrace looking out across the bay to Koh Nangyuan; Ice-cold Thai beers, tropical cocktails, fresh fruit shakes and more.
BEACH & DECK
Simple Life Talay Resort reaches down to the ocean, where you'll find our own private slip of sand. It's possible to swim and snorkel from the beach, exploring nearby rocky outcrops and tropical coral reef.
Above the beach we have a deck area with seating and recliners, ideal for relaxing, enjoying the views and soaking up some sunshine!
SWIMMING POOL
Set a few meters back from the ocean, we've built two swimming pools within the resort.
The pools are actually designed for scuba training, (as many of our guests come here to learn to dive). Dive classes take place throughout the day, but when the pools aren't occupied it's a great spot for cooling off.
SCUBA DIVING
Simple Life's award winning PADI 5* dive school is located at Simple Life Talay, so there's no time wasted getting to your scuba diving whilst on Koh Tao. In fact it's the ideal place to stay.
​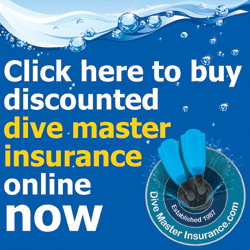 At Simple Life Divers we offer daily dive tours for certified divers. From our two excellent dive boats we rotate around all Koh Tao's best dive sites.
​
Morning trips depart at 07:00am visiting two dive sites and returning to Koh Tao late morning.
​
Afternoon dive trips head out at 12:30pm and return to Koh Tao by 17:00pm.
​
Plus night dives run a few times each week, heading out after sunset and typically back by about 20:00pm.
​
CHOICE OF DIVE SITES AROUND KOH TAO
Koh Tao is surrounded by a huge range of dive sites and aquatic life. Close to the island are shallow coral reefs, hidden deep sea pinnacles and even a couple of shipwrecks.
Lucky enough to have two dive boats, at Simple Life Divers we're able to rotate around all the best spots.
Choice of dive site each day is based on a number of factors; Where people want to dive, the ability of divers on the trip plus an assessment of the weather and sea conditions in order for us to enjoy the best possible diving experiences.
Typically if you are diving with us for a few days (or longer), we expect to get you to all Koh Tao's best dive sites; The amazing Chumphon Pinnacles, famous HTMS Sattakut Wreck, Green Rock, Twins and Buoyancy World, Shark Island, White Rock, Nangyuan Pinnacle and more.
​
There's a huge diversity of aquatic life to discover off Koh Tao, ranging from reef species such as wrasses, butterfly and angel fish, triggerfish, moray eels and rays. Further out we see larger species including batfish, giant grouper and chevron barracuda. We have many resident green and hawksbill turtles and if you're lucky, maybe you'll get to see a whale shark whilst they migrate through the Gulf of Thailand.
​
SIMPLE LIFE'S DIVE BOATS
We're lucky to have two wonderful dive boats and competent crew.
Both our boats have been fully customized for scuba diving. Downstairs dive deck with all tanks and weights onboard (so no heavy carrying). Onboard compressors and rear diver entry / exit platform. Upstairs we have a sitting area for briefings and relaxing between dives, plus refreshments (tea, coffee, cookies etc). And both boats are fully equipped with modern navigation and safety equipment. GPS and sonar, communications, onboard emergency oxygen, first aid gear and floatation aids.
​
DIVE GUIDES AND GROUP SIZES
There's no sense scuba diving in huge groups.
At Simple Life Divers we keep group sizes for our Koh Tao dive tours very small. Typically 2-4 people per guide; Fun and social whilst everyone gets plenty attention, will see lots of aquatic life and enjoy longer, more relaxing dives.
Our dive guides are all certified as PADI Divemaster or higher and are passionate about scuba diving. You'll have a great time visiting the top dive spots around Koh Tao.
​
SCUBA DIVING EQUIPMENT
Our Koh Tao dive tours include all equipment rental.
Our shop rental gear is professional quality from leading manufacturers (Aqualung, Scubapro etc). And all our gear, tanks and compressors are properly maintained by out in-house, full certified western scuba technician.